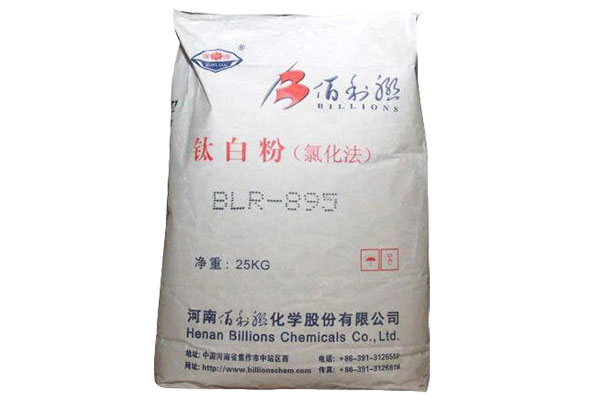 BILLIONS™ BLR-895 is a paint grade rutile titanium dioxide produced by the chlorination process. It can be widely used in various coatings. 
Excellent Performance
High gloss
Good dispersion
Excellent weather resistance
Excellent whiteness and hiding power
Bright whiteness and clean blue tones
Inorganic coating and organic surface treatment
Applications
Various coating applications including industrial coatings, powder coatings, automotive OEM coating and refinishing coatings, coil coatings, marine protective coatings, indoor and outdoor architectural coatings.
Technical Specifications of Titanium dioxide BLR 895
| | | |
| --- | --- | --- |
| Parameter | Value | Test Method |
| TiO2 content | 93% | XRF |
| Inorganic coating | Alumina; Zirconia | — |
| Organic treatment | Present | — |
| Moisture when packed* | 0.5% max | ISO 787-2 |
| Bulk density (tamped) | 1.3g/cm3 | ISO 787-11 |
| Oil absorption | 16g/100g | ISO 787-5 |
| pH | 7.4 | ISO 787-9 |
| Specific gravity | 4.1g/cm3 | ISO 787-10 |
| ISO 591 classification | R2 | — |
| CAS number | 13463-67-7 | — |
| Color index | Pigment White 6 | — |