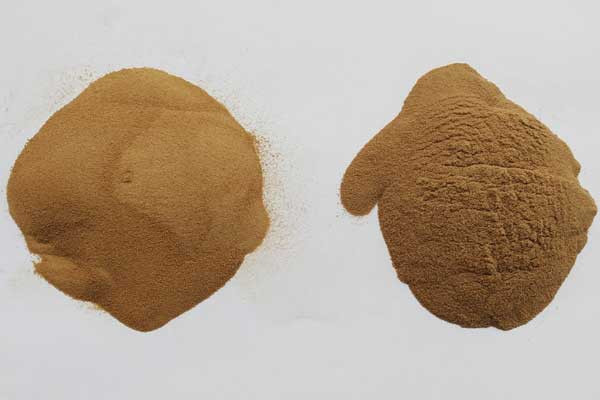 Sodium Naphthalene Sulfonate for Sale
CAS NO.: 36290-04-7
HS Code: 38244010
MF: C10H7NaO3S
Type: SNF-A, SNF-C
Na2SO4 Content (%)≤: 5%, 18%
Package: 25kg pp bag; 650kg Jumbo bag. A customized package is available.
Applications:  Mainly used as water reducer in construction industry. It is suitable for many types of concrete, including high-strength concrete, high-performance concrete, steamed concrete, large-fluid concrete, pumped concrete, etc. 
Technical Specifications of Chemate Naphthalene Sulfonate NSF
Type
SNF-A
SNF-C
Solid Content (%) ≥
92
92
PH Value
7-9
7-9
Na2SO4 Content (%)≤
5
18
Chlorine Content (%)≤
0.3
0.5
Net Starch Fluidity(mm)≥
250
230
Max Water Reducing Rate(%)
26
23
Packing
25kg pp bag; 650kg Jumbo bag. Customized package available.
Would like The Quotation?
Leave your demands in detail here(including the model, package, brand, quantity), we will reply you quickly. 
Why Using Naphthalene Based Superplasticizer
When the concrete strength and slump are basically the same, the amount of cement can be reduced by 10%-25% by adding naphthalene sulfonate.
The use of sodium polynaphthalene sulfonate can increase the early strength of concrete by 50% or 75%. According to its chemical reaction, the initial setting time can be advanced by one hour or delayed by one hour.
When the water-cement ratio remains the same, SNF superplasticizer can help increase the initial slump of the concrete by more than 10cm, and the water reduction rate can reach 15%-25%.
Poly Naphthalene Sulfonate (PNS)has a significant enhancement effect on concrete, and its strength can be increased by 20%-60%.
Sodium naphthalene sulfonate can improve the workability of concrete and comprehensively improve the physical and mechanical properties of concrete.  
Naphthalene formaldehyde sulfonate water reducing admixture has good adaptability to various cements and good compatibility with other types of concrete admixtures.
The use of Naphthalene based superplasticizer won't significantly affect the surface tension of water, nor will it entrain a large amount of air.
It has good adaptability and is suitable for various cements. SNF superplasticizer is particularly suitable for use in the following concrete projects: liquid concrete, plasticized concrete, steam-cured concrete, impermeable concrete, waterproof concrete, natural-cured precast concrete, reinforced and prestressed reinforced concrete, high-strength concrete.
Sulphonated naphthalene formaldehyde water reducer has no corrosive effect on steel bars, non-toxic and non-pollution.
SNF powder has good adaptability to steam curing, which can shorten the curing time, lower the curing temperature, save energy, improve the output and quality.
Adding FDN powder to concrete can help enhance its freeze-thaw properties, improve impermeability and durability of the concrete, reduce the shrinkage of concrete.  Meanwhile, there is no adverse effect on the carbonization of concrete.
In addition, it also improves the fluidity and workability of cement.
Would like The Quotation?
Leave your demands in detail here(including the model, package, brand, quantity), we will reply you quickly. 
Know More About Sodium Polynaphthalene Sulfonate
Why Choose Sodium Naphthalene Sulfonate supplier - Chemate
More than 15 years of export experience. Reliable and professional sodium naphthalene sulfonate supplier,  we can make the business become professional & simple & easy.
Quality guaranteed. ISO/BV/SGS can ensure the qualified products and traceability.
Excellent Service. Our sales Managers can customize the order for your specific market and help you save cost.
Timely Response. All the feedback from customers will be treated seriously and promptly. 

Most competitive price. As the most cost-effective type of water-reducing agent, the price of naphthalene-based superplasticizer is undoubtedly very advantageous. Tell us the type or technical specification and inquiry us for the latest sodium naphthalene sulfonate price now.