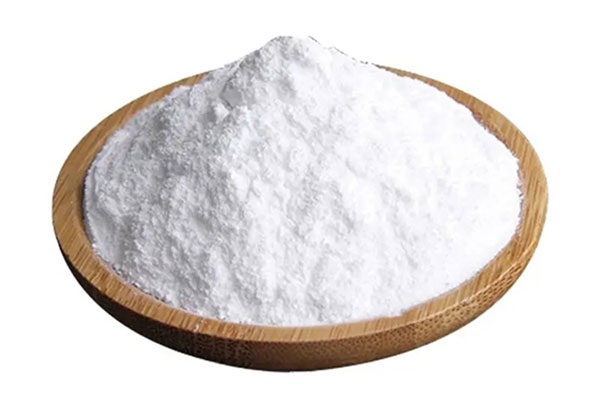 What Is Sodium Bicarbonate Powder
Other names: Sodium Hydrogen Carbonate, Baking Soda, Bicarbonate of Soda
Chemical Formula: NaHCO3
Grade: Industrial grade, food grade
Appearance: White crystalline powder
Content of NaHCO3: ≥99.0- 100.5%
Cas No.:144-55-8
HS Code: 28363000
Package: 25kg, 1000kg
Applications: Sodium Bicarbonate powder is Mainly applied as food additive in food stuff industry, feed additives for animals, foaming agent in rubber industry, acidifying agent in medicine industry, compounding ingredient in detergent making, detergent in movie making, Carbon Dioxide(CO2) reactor in beer,drinks,etc.
Technical Specifications of sodium Bicarbonate For Sale in Chemate
Classification
Items
Standards
Result
Food grade
Content as NaHCO3%
99-100.5 %
99.52
Heavy Metal as Pb%
≤0.0005
<0.0005
Arsenic as As%
≤0.0001
≤0.0001
Loss on drying%
≤0.20
0.03
Ph value
≤8.5
8.29
Chloride(CL)%
≤0.40
<0.20
Industrial grade
Total Alkali(Quality Fraction of NaHCO3 Dry Basis)%
≥99.5
≥100.01
Lost of Ignition%
≤0.1
≤0.06
PH 90(10g /L )
≤8.3
≤8.23
Cl (Quality Fraction of Cl Dry Basis) %
≤0.10
≤0.09
Fe Quality Fraction (Dry Basis) %
≤0.001
≤0.0006
Sulfate (Qality Fraction of SO4 Dry Basis)%
≤0.02
≤0.007
Water insoluble matter %
≤0.01
≤0.006
As Quality Fraction(Dry Basis)%
≤0.0001
<0.0001
Pb Quality Fraction(Dry Basis)%
≤0.0005
<0.0005
What Are Types of Sodium Bicarbonate for Sale in Chemate
As sodium bicarbonate bulk supplier, Chemate can supply industrial grade sodium bicarbonate, food grade sodium bicarbonate, as well as feed grade sodium bicarbonate. They have slight difference in product purity and impurity content, so the prices are also different. In addition, the prices of raw materials used to produce sodium bicarbonate powder are also changing. Feel free to inquiry us for the latest sodium bicarbonate price.
Would Like The Quotation
Leave more about your requirements, such as, tech grade or food grade, quantity, package, country, etc.
What Is Sodium Bicarbonate Powder Used For
More About Sodium Bicarbonate Powder
The production process of baking soda can be divided into two parts, sodium carbonate solution preparation, carbonation and other processes.
Preparation of sodium carbonate solution
Sodium carbonate solution for the production of baking soda powder can usually be used in four ways, light soda ash dissolution, trona dissolution, heavy alkali wet decomposition and furnace gas alkali powder recovery.
Using light soda ash as raw material, recycle light soda ash or defective alkali and sweeping ash to soda ash, add it to the soda tank.
Add baking soda filtrate and supplementary condensate to dissolve, and heat with indirect steam under stirring. 
In order to remove impurities such as iron content, sodium sulfide is usually added.
Carbonation and other processes
First, before carbonation, it enters the clarification tank for clarification to remove insoluble impurities. Send the clarified liquid to a filter to remove finer impurities.
After filtering, the lye is pumped into the upper part of the carbonation tower. Then it contact with the CO2 gas fed from the bottom from top to bottom to carry out carbonation reaction and generate sodium bicarbonate crystals.
The lye absorbs CO2 to react to generate sodium bicarbonate and release heat to heat the solution itself, which is beneficial to accelerate CO2 absorption and promote crystal growth. NaHCO3 crystal slurry is taken out from the bottom of the tower.
The crystal slurry taken out flows into the thickener automatically by its own pressure.
In the thickener, the clear liquid overflows into the mother liquor bucket, and the thick crystal slurry is separated in a centrifuge, washed with condensate, and the filter cake is sent to dry.
The separated mother liquor enters the mother liquor barrel, and returns to the front with the overflow mother liquor for the preparation of lye.
The baking soda filter cake enters the drying equipment through the electromagnetic vibrating feeder and the screw feeder.
Then it is quickly dehydrated in the drying tube to obtain sodium bicarbonate powder.
There are many factors affect changes in the price of chemicals, which make the price unstable. First, the price change of sodium bicarbonate powder is closely related to the price of of its raw material, soda ash. The rise in the price of soda ash will cause the baking soda price to rise. Second, due to the influence of market supply and demand, the off-season price is relatively low. If the supply of baking soda in the market exceeds the demand, the price will become higher. Third, it will also be affected by some other factors such as freight. So if you have any need, please feel free to contact us for the latest and best sodium bicarbonate powder price.