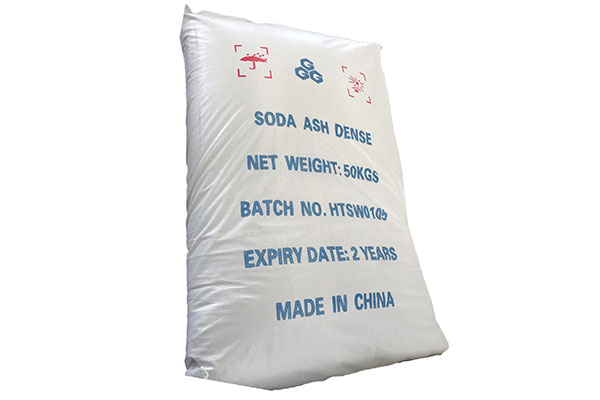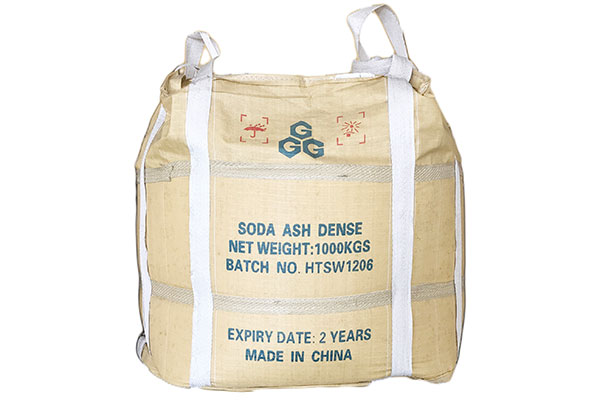 Chemical Formula: Na2CO3
Appearance: White little granule
Cas No.:497-19-8/7542-12-3
HS Code: 28362000
EINECS: 231-867-5
Package: net 25/50/750/1000kgs pp bag; 50kgs/bag (25tons/20ft), 1000ton/jumbo bag(27tons/20ft)
Soda ash dense, also known as sodium carbonate dense, is a dense form of soda ash, with the density of 1000-1200kg/m³.
Items
Ⅰ
Ⅱ Dense
Total Alkali (Quality Fraction of Na2Co3 Dry Basis)%≥
99.4
99.2
Total Alkali (Quality Fraction of Na2Co3 Wet Basis)%≥
98.1
97.9
Nacl (Quality Fraction of Nacl Dry Basis)%≤
0.30
0.7
Fe Quality Fraction(Dry Basis)%≤
0.0025
0.0035
Sulfate (Quality Fraction of SO4 dry Basis)%≤
0.03
—
Water insoluble matter %≤
0.02
0.03
Bulk density (g/ml)≥
0.85
0.90
Particle Size
180 µm sieving residue w/%
75.0
70.0
1.18mm sieving residue w/%
2.0
/
Would Like The Quotation
Leave more about your requirements, such as, tech grade or food grade, quantity, package, country, etc.
What Are Main Applications of Dense Soda Ash
Glass industry. It is used as the main raw material in the glass manufacturing process to adjust the composition and properties of the glass.
Pulp and paper making industry. Sodium carbonate dense is used as a bleaching agent and conditioner for paper pulp.
Chemical industry. The chemical is mainly used in the synthesis of other chemicals such as sodium bicarbonate and sodium perbicarbonate.
Metal processing. Used for cleaning and degreasing metal surfaces.
Steel manufacturing industry. It is one of the basic chemicals raw materials for making steel. It can neutralize acidic substances in steel, reduce the hardness and brittleness of steel, and improve the toughness and weldability of steel.
Petroleum processing. It can be used to treat low-quality oil, remove acidic substances and sulfides, and improve the quality of the oil, thereby increasing the use value of the oil.
Detergent manufacturing. Dense sodium carbonate can be used to make high-grade detergents that can remove stubborn stains on dishes, clothing, carpets and other surfaces, and have good bleaching and disinfecting effects.
How Is Sodium Carbonate Dense Prepared
There are two main methods for preparing dense soda ash pwoder, namely natural alkali production method and artificial alkali production method.
The natural soda ash production method is to prepare dense soda carbonate by extracting sodium carbonate from trona ore. Common trona ores include soda ash stone and alkali lake. This method has a higher cost, but can produce purer soda ash dense.
The artificial alkali production method is to prepare sodium carbonate dense through chemical reactions. The methods include chlor-alkali method and ammonia-alkali method, which are similar to the preparation method of soda ash light.   
Dense Soda Ash Supplier - Chemate