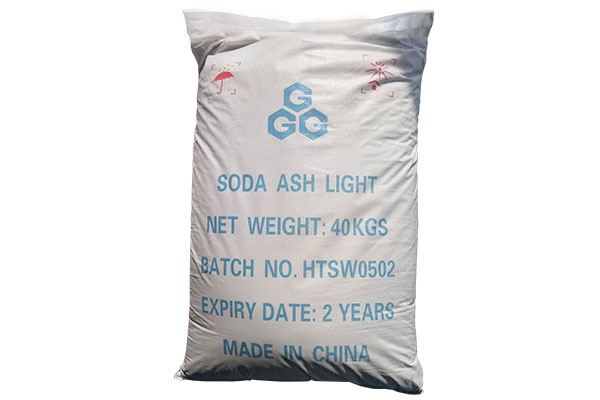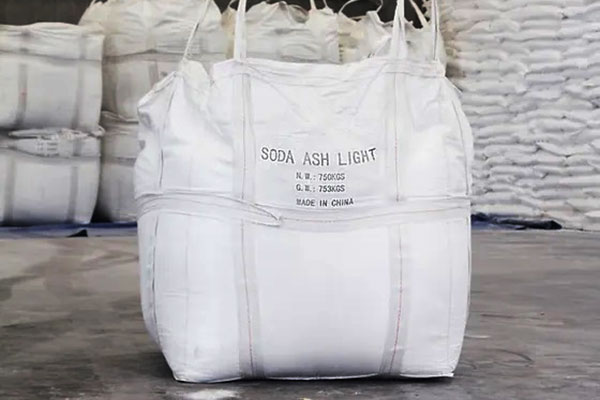 Chemical Formula: Na2CO3
Appearance: White crystal powder
Cas No.:497-19-8/7542-12-3
HS Code: 28362000
EINECS: 231-867-5
Package: net 25/50/750/1000kgs pp bag; 50kgs/bag (25tons/20ft),
1000ton/jumbo bag(27tons/20ft)

Soda Ash Light, also known as sodium carbonate light, is a less dense form of soda ash, with the density of 500-600kg/m³.
Items
Ⅰ
ⅡLight
Total Alkali (Quality Fraction of Na2Co3 Dry Basis)%≥
99.4
99.2
Total Alkali (Quality Fraction of Na2Co3 Wet Basis)%≥
98.1
97.9
Nacl (Quality Fraction of Nacl Dry Basis)%≤
0.30
0.7
Fe Quality Fraction(Dry Basis)%≤
0.0025
0.0035
Sulfate (Quality Fraction of SO4 dry Basis)%≤
0.03
—
Water insoluble matter %≤
0.02
0.03
Bulk density (g/ml)≥
0.85
0.90
Particle Size
180 µm sieving residue w/%
75.0
/
1.18mm sieving residue w/%
2.0
/
Would Like The Quotation
Leave more about your requirements, such as, tech grade or food grade, quantity, package, country, etc.
What Are Main Applications of Light Soda Ash
Textile industry. It is used as a degreaser and bleaching agent for textiles. It can also be used as a fading agent and stain remover for textiles, which can remove bacteria, stains and odors on textiles without damaging fiber quality and color.
Glass industry. It is one of the important raw materials for glass manufacturing. It can adjust the composition and properties of glass, making it more uniform, transparent, and with good chemical resistance. Light soda ash is used as an additive in the glass manufacturing process to adjust the chemical properties and melting point of the glass.
Petrochemical industry. Light sodium carbonate is used as a catalyst and desulfurizer in the petroleum refining process.
Food processing industry. Used for alkaline bleaching and flavoring in food processing.
Detergent manufacturing. Light soda ash is one of the important raw materials for manufacturing detergents. It can neutralize acidic substances, remove stains, and has good wetting and emulsifying properties.
Manufacturing other chemicals. As an important chemical raw material, light soda ash can be used to make sodium hydroxide, sodium bicarbonate, carbon dioxide, hydrogen peroxide and other chemicals. These chemicals can be used in medicine, printing, pulp, leather and other industries.
How Is Sodium Carbonate Light Prepared
There are many methods for preparing light soda ash powder, the common ones include chlor-alkali method and ammonia-alkali method.
The chlor-alkali method is a commonly used industrial alkali production method. Its principle is to generate sodium hydroxide and chlorine gas by electrolyzing salt water solution. This method has the advantages of high efficiency and low cost, but it also produces a large amount of chlorine emissions.
Ammonia-alkali method is another common method of making light sodium carbonate powder. Its principle is to react ammonia and carbon dioxide with sodium chloride to generate sodium hydroxide and ammonium chloride. This method is relatively environmentally friendly, but the production efficiency is low.
Light Soda Ash Supplier - Chemate