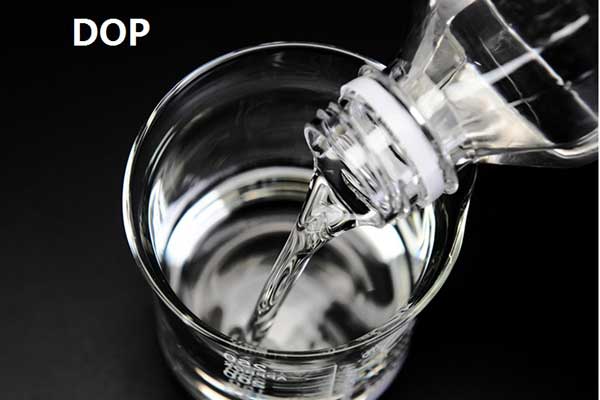 What Is Dioctyl Phthalate DOP
Dioctyl Phthalate DOP, usually directly referred to DOP plasticizer, is one of the most cost effective and widely used plasticizers on the market. It is a colorless, transparent, low volatility and odorless oily liquid in appearance. DOP chemical, as a general-purpose plasticizer, is widely used in plastics because of its good stability to heat and ultraviolet rays, and its wide compatibility with PVC resin. Dioctyl Phthalate DOP can also be used as a medium and hydraulic oil, as well as solvent for many chemical substances. Chemate can supply dioctyl phthalate plasticizer with competitive price and high performance. Inquiry us now for the quotation.
What Are Performances of Dioctyl Phthalate DOP Plasticizer
Would Like The Quotation
Leave more about your requirements, such as, brands, models, quantity, package, country, etc.
What Are Applications of Dioctyl Phthalate Plasticizer
Widely used as a plasticizer for polyvinyl chloride PVC, vinyl chloride copolymer, fiber resin acrylic resin and synthetic.
Used for the processing of high polymers, such as, chemical ground resin, acetate resin, ABS resin and rubber.
PVC with DOP plasticizer is the raw material to make artificial leather, agricultural films, packaging materials, wires, cable wearers, sheets, planets, mold plastic products, etc.
Used in nitrocellulose paint to increase the elasticity and tensile strength of the paint film. It can also be used as a softener for synthetic rubber to improve the resilience of the products, make the rubber products easier to rebound, more difficult to change shape under pressure, and doesn't affect the plastic.
Use as a gas chromatography stationary liquid, which can selectively retain and separate aromatic compounds, unsaturated compounds and various oxygen-containing compounds.
The conductive mixed slurry for solar cells containing dioctyl phthalate DOP is used in the production of solar cells, which can form strong adhesion on the surface of solar cells and has high photoelectric conversion efficiency.
Using a certain weight ratio of dioctyl phthalate and isothiazolinone to prepare a protective coating against metal corrosion can significantly improve the corrosion resistance, water resistance, heat resistance and fingerprint resistance of the metal surface.
It has good compatibility with most synthetic resins and rubbers used in the industrial fields. DOP plasticizer has good comprehensive performance, good mixing performance, high plasticizing efficiency, low volatility, good low temperature flexibility, water extraction resistance, high electrical performance, good heat resistance and weather resistance.
In Heat Ventilation Air Conditioning, using of DOP chemical can help test the filtration efficiency of high-efficiency filters.
Would Like The Quotation
Leave more about your requirements, such as, brands, models, quantity, package, country, etc.
Know More About this DOP Plazticizer
About Dioctyl Phthalate DOP Supplier - Chemate