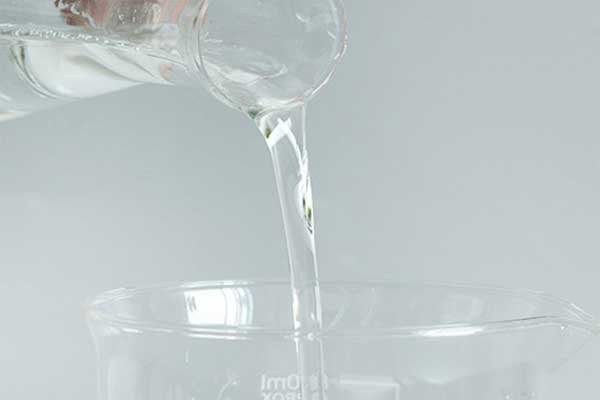 Dioctyl Terephthalate DOTP Plasticizer
CAS NO.: 6422-86-2
HS Code: 29173990
MF: C24H38O4
Purity: ≥99.5
Appearance: Colorless transparent liquid

Inquiry us for the best DOTP plasticizer price in Chemate now. As a reliable supplier, we can supply DOTP Dioctyl Terephthalate plasticizer with high quality.
Dioctyl Terephthalate DOP Plasticizer Specification
| | |
| --- | --- |
| Item | Specification |
| Appearance | Colorless transparent liquid |
| Color(APHA) | ≤20 |
| Acid(mgKOH/g) | 0.02 |
| Density(20℃),g/cm3 | 0.981-0.985 |
| Flash point(℃) | 210 |
| Content(%) | 99.5 |
| Water(%) | 0.03 |
| Volume resistivity *1010Ω.m≥ | 2 |
Would Like The Quotation
Leave more about your requirements, such as, brands, models, quantity, package, country, etc.
Know More About dotp Plasticizer
DOTP Dioctyl Terephthalate with the molecular formula of C24H38O4 is a kind of plasticizer with excellent performance. It is colorless or slightly yellowish oily liquid in appearance, insoluble in water and soluble in general organic solvents. In addition, there is no phthalates in DOTP, which makes it an excellent environmentally friendly plasticizer. DOTP plasticizer can be mixed with DOP plasticizer in a certain ratio to increase the shelf life. When used for plastisol, it can reduce the viscosity and increase the shelf life.
Especially used in cable materials, it has good plasticizing effect and low volatility.
It is widely used in various products that require heat resistance and high insulation performance.The use of DOTP plasticizer can fully meet the temperature resistance requirements of wires and cables. It is an ideal plasticizer for the production of cable materials with a temperature resistance of 70°C (IEC standard of the International Electrotechnical Commission).
Suitable for PVC soft products that require volatile resistance, such as polyvinyl chloride film and hoses.
It can be used in the production of artificial leather film.
Because of its excellent compatibility, it can also be used for plasticizing acrylonitrile derivatives, polyvinyl butyral, nitrile rubber, nitrocellulose, etc, and plays a role in improving the hardness and deformability of products. Dioctyl terephthalate DOTP can be used as a softening agent in products such as nitrile rubber, neoprene rubber, and EPDM rubber.
Used in PVC products in cars and can solve the problem of fogging of glass windows.
Used as a plasticizer for synthetic rubber, paint additives, precision instrument lubricants, lubricant additives.
Used as a softener for paper.
Used in nitro varnish additives, polyester amide biaxially oriented film, film plastic crafts, plasma storage bags, etc.
Good heat resistance.
The characteristics of resistance to extraction and good softness.
Low volatility.
Excellent compatibility.
Good electrical insulation.
Its cold resistance is better, for that the linear molecular structure of DOTP is similar to DOS and DOA.
Excellent migration. The volume resistivity of DOTP is 10-20 times higher than that of DOP.
It always shows excellent durability, soapy water resistance and low temperature flexibility in the products.
An excellent environmentally friendly plasticizer. Dioctyl terephthalatedoesn't contain phthalates(The EU and many countries restrict the use of plasticizers containing such substances.)
About Dioctyl Terephthalate DOP Plasticizer Manufacturer - Chemate